R
aising
the
V
ibration
. . .
2016
a word with bill
Last week i was sitting around thinking about all the issues that plague our world, naturally and civilly. I ask myself, what more can i do. With that in mind, i considered my poetry and my activities in the Poetry Community. . . . thus came this Poem . . .

i want to write some poetry
i want to write some poetry
you know, that kind of poetry
that makes people feel beautiful again,
that makes them lose all their angst
and self-incrimination
and makes them want to hug each other
i want to write some poetry
that eliminates all fears
we have about social integration,
that poem which sets asides the perceptions of differences
in our politics, gender, ethnicities, religions
and any other institution
that causes us
to become spiritually kaleidoscopic
in our interactions amongst each other
i want to write that type of poem
that immediately releases us
from all preconceived notions
of class and rank,
that instantly evokes
and immerses us
in the chasm
of unfathomable love
i want to write that poem
that gives permission for us
to cast aside the Band-Aids,
crutches, and temporary fixes
and allows us to confront our brokenness
that we may begin the journey towards healing
and being whole again
i want to write that poem
that our leaders
and the elitists feel compelled to read
and begin to question their motives
of greed, power and indifference
and come to a conclusion
of just how offensive they have acted
toward their brother and sisters,
their fellow man
i want to write that poem
that sings of harmony
to all the people and beings of the earth
and gives cause for eternal smiles
to be permanently etched
upon each of our hearts
i want to write that poem
that puts an inextinguishable light
on the senselessness of
war,
famine,
strife,
disease,
deceit,
and other inharmonious traits
we have created betwixt us
i want to write that poem
that restores our souls
to its rightful divinity
and teaches us to walk unencumbered
and erect
in and with an unerring nobility
i want to write that poem
that awakens us
so we come to succinctly understand
without question
what the term "humanity" really means . . .
i want to write that poem
of congruity,
that all hearts can sing and dance to
with never ending smiles and unmitigated joy
frozen upon our countenance
i want to write that poem
that makes us all glow,
that dispels all darkness
and casts all of our misgivings
into the abyss of forgiveness & forgetfulness
sigh . . . some day . . .
Yes, some day
i will write that poem
because i believe !
i am going to write that poem . . .
. . . can you write one too ?
"if you can not be the poet, be the poem"
right on !!!
© 29 July 2016 : william s. peters, sr.
Refugee
our hypocrisy is now bare
for the world to see
as we are divided about
the Syrian Refugee
some want to help
and open their homes
while others in fear say
leave them alone
they drown by sea
seeking solace from harm
to be met at the borders
by men bearing arms
a war torn country
where children once played
devastated destroyed by
made in the USA
we finance regimes
intelligence amuck
truth be told
we create the corrupt
weapons manufacturers
getting filthy rich
chanting to our politicians
"let's go kill that bitch"
we have lost our way
truth be told
for we too are refugees
from our once divine soul
it's ironic i think
we preach global humanity
but the seeds we sow
are an insanity
so before you judge
before the first stone cast
look where you migrated from
and how . . .
and remember your own past
Refugee
© 23 November 2015 : william s. peters, sr.
a new humanity ?
i wish there were more coalitions of consciousness
that rather than look for the things
that set us apart,
sought out the aspects
that bring us together . . .
after all, we are all human . . .
are we not ?
i have an eraser . . .
let us eradicate some lines
we don't need them
Bias is the name of the City
where our "Fractured-ness" lives
there are stories of why,
stories of indifference,
stories of " i didn't know or i was not aware"
and some "unbelievable" sprinkled
on every corner
of every street
where a different consciousness,
other than "Sacred" resides
the populace have a plethora of culture
ready to be served
as they seek new recruits
to champion their cause
there is a list that is endless
of the Fraternal / Maternal clichés
that are spoken in repetitious tongues
as their young begin the journey,
of conformity, duplication, competition, dogma and acquiescence
the faceless names are
size,
culture,
religion,
education,
race,
politics,
color,
gender,
sexual persuasion,
my house is bigger,
i make 6 figures,
my car is newer,
they belong in the sewer,
i am taller,
more talented,
smarter,
a self-starter,
i live here,
i live there,
i'm younger,
i'm older,
i'm stronger,
i'm bolder,
i'm a better dresser,
i address superiors "Yes Sir",
i can be trusted,
i never got caught,
i never got busted,
i can sing,
i can dance,
give me credit,
i gave them a chance,
i'm a nice guy,
made still to cry,
i have asked many times,
why, why, why
sigh
my country tis of thee,
my country think it's free
and the list goes on and on exponentially,
assuredly,
be it blasphemy,
towards humanity,
or not
i know you are awake
for we have spoken about this
on an occasion or few
but still the question remains
that maintains the divide . . . is . . .
what are we going to do
are we to continue this venue
where the menu
we are offered
are proffered
by those
who have another agenda,
you and i
are but a statistical entry
in a book guarded by
demonic sentries
who will take a life
just for expedience
or the thrill of it all ?
Lucille played it
and BB said it
"The Thrill is Gone"
now, when are we going to start
to believe it
and works towards
achieving all the shit (needed the rhyme)
we have always and continue
to dream about ?
no doubt . . .
we all do desire or deserve better . . . . don't we ?
this is why i say
it is time for a NEW HUMANITY
and let us begin
to get rid of all these Aliens
and their crazy inhumane thoughts
Bless Up
© 21 November 2015 : william s. peters, sr.
i believe because i must
the hands on the clock
showed at just the other side of midnight
when i arrived back home
from my worldly journey
through the darkness
i knew that "Joy cometh in the morning". . .
so i have been told,
but what type of joy
am i to expect
would it be the joy of divine reconciliation,
or simply the joy
to finally see the residue
of what once was humanity
littered across the battlefields
of our bias, indifference and hate
will we be awakened in that sunrise
oh how i long for that mythical time
of long ago
where a place called Heaven
was still believable . . .
have i lost my faith ?
the substance of things unseen . . .
will it ever
after "never" have desolated
my dreams for peace ?
at some time
we need to rearrange
so many things
starting with our hearts
we must purge all the shadows
we have accumulated
along the path
the hands of time
still yet proceed forward, towards
what we make of it all
and i like you am looking
for means of effecting a change
in what is to come
and it is quite a dire need
sprinkling seeds is our only course
that a good ground may perhaps be touched
by our intent
that our utopic dreams
may bear a fruit of sweetness
that all may share,
all may taste,
all may forever remember
and send forward
to our children to come
i no longer watch the clock
of the world,
for time now is measured
by the evolution of my soul
which has been a part of the regression
much too long
for the song we once sung
has been tainted with discordance
midnight has come and gone
and now the only vision i have
is where i am going
and as a seeker
i vie for the completeness
peace affords us all
for we already possess love
i believe because i must
©22 November 2015 : william s. peters, sr.
an article by
Pamela Nine, Ph.D.
Pamela Nine is known as one of the most gifted Psychic Mediums in America. She has been in the wellness profession for over thirty years and is the owner and founder of Nine Wellness International located in Knoxville, Tennessee USA.
The intuitive and mediumship abilities Pamela is gifted with are sought after world-wide. She has been featured extensively in print and internet media, radio and television, in America, Canada and The United Kingdom. She also sees clients and holds classes and workshops all over the United States, Canada, The Caribbean and India.
The most notable characteristics Pamela's clients says she has, is her genuine caring demeanor and obvious desire to help others through her gifts. Early on Pamela knew that her life purpose and work was to help others. She has received numerous testimonials from her clients who boast about her accuracy as well as the way "Spirit works through her, delivering love, healing, and guidance to those in need."
Unlike many who are in the psychic and mediumship field, Pamela did not wake up one morning and decide she was going to become a psychic medium. She also did not have an accident or life-threatening occurrence that opened up her abilities. Pamela is a natural-born psychic medium. She inherited her gifts from her maternal grandmother and from several prior generations. She was five years old when she discovered her gifts. She has spent the majority of her life developing her gifts and in dedication to the service she provides to others through them.
Growing up, there was no formal teacher figure in Pamela's life to educate her about her intuitive and mediumship abilities. She was taught how to access and use her gifts by and through Spirit. In the early 1990's, Pamela was introduced to Bobby Drinnon, also a well known and respected psychic who lived in East Tennessee. For many years and up to his passing in March of 2014, Bobby Drinnon was both a mentor to Pamela and her very dear friend. Since his passing, she sees the majority of his clientele and is dedicated to upholding both his honor and work ethics through her own work.
In 2001, Pamela designed a Spiritual Apprenticeship Program for the purpose of helping others develop their psychic and mediumship abilities. The program provides a personalized learning experience, and is designed much like a spiritual mentor or life coach program, along with an added emphasis on learning how to advance spiritually, promote healing and develop intuitive awareness within oneself. It is for those on the spiritual path seeking ways to further awaken and advance, and also for anyone who just simply wants to add more elements of spirituality to their life. The Spiritual Apprenticeship Program is taught by Pamela on a one-on-one basis either by telephone or in person to people all over the world. More details about Pamela's Spiritual Apprenticeship Program are available at: http://pamelanine.com/office/spiritual-apprenticeship-program-355.html.
Pamela offers telephone, personal and group intuitive counseling sessions by appointment. She is also available for event bookings, workshops, speaking engagements and media appearances in the U.S. and abroad. Additional information about Pamela, her work and session bookings can be obtained by visiting her website at, http://www.pamelanine.com. To follow Pamela's Facebook Business Page, go to, https://www.facebook.com/pn.nwi. Pamela can also be contacted by email at, pamela@pamelanine.com or by calling Nine Wellness International at, 865-531-9086.
Connected
by
William S. Peters, Sr.
It has been a while since i have written about this topic in other than Poetry and Prose. Well, this month i was motivated to share this with you.
In our world today, there are many challenges that faces humanity on an individual as well as on a collective level. There are some things we can address and apply our energies to and perhaps realign our selves and regain our balance. There are things, though we try, we will see little success in changing. At least that is the way it may appear.
I remember growing up in a basic Christian household and the various words i heard as a result of this exposure. In my adult life, one of the phrases i hold to was what Paul said about "Faith". Now, slow down, i am not here to preach about Faith, however i will speak on the topic of the "Seen" and the "Un-Seen".
Living an "Instant" world where everything is moving so fast, including ourselves, we many times are not attuned to all the small seemingly insignificant nuances of life. Let me tell you, they are important. As an example, we can use what i spoke on earlier about our efforts we employ to feel better about life and ourselves. Though it may not appear that you were successful in accomplishing your objective for change, i think the important thing is that you tried . . . No, i KNOW it is. You see, whether it be our Emotional, Cerebral or Psychic Energy that we exercise, we still increase its abilities and range of influence. Just like the Athlete in our physical realm, every time he or she exercises in any manner they too increase in ability. This falls into our space of the "Un-Seen".
Funny thing happens when we come to an awareness of "Self". Usually this leads to more confidence about one's prowess over their lives and well as that "Feel Good" feeling which is tied to our Self Esteem. The by product of this "Place of Being", we usually will find our selves trying new and other things with a different expectation because we come to learn of life's possibilities instead of its all too familiar improbabilities. What a powerful place to "BE" !!!!
Well, enough of the "Diatribe". The question is a simple one. "What can i do to assist me in arriving at that level of Self Awareness?". There are a few "NO HASSLE" things we can do that will not interrupt your daily life. Here is a list . . .
1 Whenever you can, just pay attention to your breathing.
2 Listen for and too your Heartbeat.
3 Take time to look at the majesty of the Cloud in the Sky.
4 Go outside in the still of the night and listen.
5 Try the same thing Early Morning before the Coffee.
6 Take some time to look in the mirror and define what you see.
7 Take periodic 10 second Mental Pictures of your environment, then close your eyes and describe it.
8 Speak love to all whom you can and observe their reaction.
9 Be aware of how you feel, and try and detect its source.
These are a few things which will assist you in producing an ambient Silence about you. In thus doing you will not only find your self hearing things you use to not, but seeing thing that you heretofore paid no attention to. The "Quiet" of Conscious Awareness is in all of us. If we wish to become more aware, we must like the Athlete, exercise. With this that which was formerly "Un-Seen" becomes obvious and not only have we enhanced our own abilities to face life's challenges, but that of the whole! We are connected !!!
introducing
Valentine McKay ~ Riddell, Ph.D.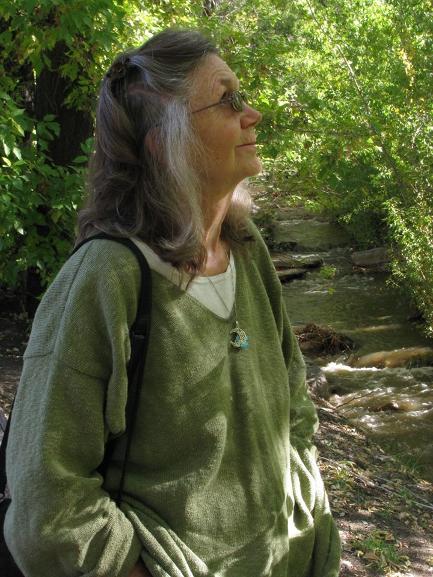 Valentine McKay ~ Riddell, Ph.D.
Valentine McKay-Riddell was born a "Navy brat" in Orlando, Florida and grew up in Canada and Texas. A graduate of the San Francisco Art Institute, Valentine is a member of the Adjunct Faculty at the Institute of Transpersonal Psychology in Palo Alto, CA, where she earned a Masters in Counseling Psychology and a Ph.D. in Transpersonal Psychology. She has a private practice in holistic counseling and shamanic healing in Santa Fe, New Mexico.
Descended from Scottish, Irish, French, and Native American ancestors, Valentine developed a combination of shamanism and art making (Healing Art©) to heal herself from cancer, and later founded a nonprofit organization, Orenda Healing International (OHI), devoted to promoting individual and community health and wellbeing. OHI umbrellas many of her research projects, which currently include filmmaking as a catalyst for intergenerational healing among Native American youth and elders; the possibility of genetic inheritance as the inspiration for shamanic practice; and shamanism as a root philosophy for many of our modern professions, including medicine, religion, and art. She has taught art making to young people and adults and Healing Art© to AIDS and cancer patients; incarcerated, homeless, and challenged youth; developmentally disabled adults; and women in transition for over twenty years. She is a certified Reiki Master in the Usui Lineage. She has lived in Mexico, Washington DC, Pennsylvania, California, Nebraska, Oregon, and New Mexico, and has traveled in England, Ireland, the Virgin Islands, and the British West Indies.
She and her husband, Lewis Riddell, share an interest in nature photography, art, theatre, gourmet cooking, and cats. Valentine has two adult daughters and five grandchildren, and believes that her experiences in raising her own family inspired her interest in working with adolescents and catalyzed the writing of her books for young girls.
The Halflife of Peace
Valentine McKay-Riddell, PhD
© October 2013
Last night I attended the opening of Atomic Surplus, a Santa Fe art exhibit dedicated to reminding people of the legacy of the Manhattan Project, called "Project Y" here in New Mexico, where the atom bomb was built and tested before being used to destroy Hiroshima and Nagasaki.
A major part of the exhibit is the work of antiwar sculptor Tony Price. Tony labored ceaselessly (with the support of Ed Grothus, former lab employee and self-styled anti-nuclear Priest of Peace), using "junk"—theoretically nonradioactive discarded metal and machine parts from Los Alamos National Laboratory, to create sculptures rich with meaning both cultural and political. His kachina masks and Pueblo gods are beautiful and terrible in their own right but seem even more so with their perfectly machined edges, gleaming surfaces, and the inescapable knowledge of where that material came from.
My husband and I met Tony some years ago here in Santa Fe. He was already quite ill from having worked so long with this junk, and he died in 2000, leaving a body of work that is awesome when we consider what it cost to create. Clearly the radioactivity of the "safe" material used to create his art rendered it lethal to the artist.

continued . . . .

continued . . .
On a larger scale, radioactive fallout from the Chernobyl incident, Five Mile Island, the Cerro Grande fire at LANL, and many other nuclear accidents such as the most recent one in Fukushima remains with us. The legacy of hatred and fear that has resulted in the production and proliferation of nuclear weapons is longer-lived still. In terms of world healing and world peace, there can be neither while nations governed by psychotics struggle to create ever larger and more deadly weapons. The halflife of war appears to be eternal, while the seeds of peace have yet to emerge from the blood-soaked earth.
How can we stop this cycle? What can we do to encourage the end of war and the birth of real peace?
Mother Teresa used to say, "We can do no great things. We can do only small things with great love." If we translate this into terms that match our own abilities and make sense in our own homes, our own communities, it boils down to one simple truth: we must heal ourselves. A real healer need not know any wondrous techniques. The mere presence, the lived example, of such a person is enough. And the one power in the world that is greater than hatred, greater than fear, is love. If we can learn to love ourselves (with all the "faults" we've come to believe we possess) we will inevitably learn to love and forgive others. Like ripples in a pond, then, that love will grow. This is the true path of world healing, and if we follow it trusting in Spirit's guidance, we will eventually arrive at a world peace whose halflife is eternal.

About Stone Soup
Valentine McKay-Riddell, PhD
© 2013
October, 1960. Every boy I knew dreaded that fateful notice: "Report to your local recruiting station …" But none of them talked about it—and neither did the girls. We had football season, graduation and the senior prom on our minds— not someone else's war in a remote place called Vietnam. Even I, a mere member of our high school marching squad, was looking forward to graduating and getting on with my life…until I too received a draft notice. At first I was dumbfounded. How could they possibly draft women? And then I realized it was because of my name. ("Valentine" is a man's name. It originally belonged to my great grandfather and Heaven knows why they gave it to me—the man was long gone by the time I arrived.) In any case, I hastily sent back the notice with a letter explaining the mistake, assuring them of my gender, and never heard another word about it.
I forgot Vietnam until some years later my young husband, a first-time dad in law school at George Washington University, went through the same scary process. After many nights in front of the television looking at the numbers as they churned across the screen, Steve was relieved to learn that students and fathers were not expected to serve. By then I was pregnant with our second daughter and war was the last thing on my mind.
Eventually that war ended, more or less, and we all moved on. I began to focus exclusively on my art and Steve took a job with the Army Corps of Engineers in San Francisco. I decided that San Francisco, with its easygoing lifestyle, left-leaning politics, and hippie culture, was my personal Heaven on Earth, and after a careful assessment of our potential future together we realized we were headed in different directions. We divorced and within a couple of years remarried—Steve to a woman I still call a dear friend, and I to a young artist recently returned from Vietnam.
Lewis never talked about Vietnam. Several years passed before I heard anything about his experiences there, and these tales were humorously told and tinged with shades of glory. He had been a Navy Air navigator and member of a crew that piloted C-130s in and out of the war zone. Aside from that part of his past we had a great deal in common—sharing views about art, life, love, and spirituality. It wasn't until we moved to Elk, near Mendocino on the Northern California coast, that the real damage began to show. I was fighting cancer and Lew was fighting inner demons he couldn't or wouldn't describe. After a few years I won my battle, but his continued. Eventually he was diagnosed with severe PTSD. Sometimes, with his strong faith in Spirit, he'd win a battle. Sometimes the demons would win. But winning a battle or two doesn't guarantee winning the war, and right now, many years later, that war is still going on—in my husband and in the world.
continued . . .

continued . . . .
As a Navy brat who has grown up in its shadow, I am very much opposed to war—anywhere or for any purpose. Nobody wins a war. But my life with this brave man, this gifted artist who despite his challenges continues to paint and to trust Spirit's guidance in healing, has inspired my wish to help our returning veterans in any way I can. With a Master's degree in counseling psychology and a PhD in transpersonal psychology I am definitely qualified but not allowed to serve as a counselor in programs sponsored by the Veteran's Administration. (According to Lew it wouldn't do much good, since most VA programs are strangled in red tape anyway, and I have little patience with bureaucracy.)
So the two of us put our heads together and came up with the Stone Soup Project for Returning Veterans. Stone Soup Santa Fe would provide land for gardening, temporary housing, food, job training, counseling and other services, and supportive community for returning servicemen and women. Based on the story of Stone Soup, Stone Soup Project\STONE SOUP.doc, which tells how a couple of soldiers returning from war convince an entire village to join in a mutual celebration of kindness and sharing, Stone Soup Santa Fe would depend upon the generosity of local citizens, churches, and small nonprofits like our own Orenda Healing International, http://www.orenda-arts.org/ , to provide our vets with a way to reconnect with friends and family and re-establish themselves in this community at their own pace. In return, the veterans could help create a very good small restaurant, where folks who can afford to pay for dinner would do so, while those who can't could contribute a little work in the kitchen or the community garden we hope to build, a story they'd like to share, or whatever else they might have to offer.
As a published author and writer of fiction and fantasy, I plan to donate a good percentage of all my book sales to the Stone Soup Project—but in order to accomplish this I need to get The River Goddess & Other Stories, Book I of The Alyssa Chronicles, republished. To that end I've mounted a fundraising campaign on Indiegogo, The River Goddess Project, http://www.indiegogo.com/projects/the-river-goddess-project/x/3453673 . Here's a brief synopsis of Book I and Book II:
Alyssa, the heroine of Book I, The River Goddess & Other Stories, is a young girl who comes into her power with the aid of a mysterious River Goddess, a number of helpful animals and other beings, and a very old friend. Alyssa faces many dangers and overcomes numerous challenges along the way. As she learns how to tap into the magic of everyday life, she gradually develops a deep respect for her non-human guides and for herself. In Starfriends, Book II, her adventures lead her further into the unknown-- and deeper into the discovery of her own wisdom and strength. this is the "Hero's Journey" from a feminine point of view-- a journey upon which we are all embarked, male and female alike, as we rediscover our true role: that of fellow travelers with all the beings who share space on the small blue planet we call Earth.
Donors to The River Goddess Project may give a little or a lot, using credit cards or PayPal—and they'll receive some very nice perks in return. But even more important, they'll know they're contributing to a cause very dear to the hearts of all of us. Whatever we may believe about war, many of us are the parents, siblings, or partners of people who have given years of their lives in service to this country. We cannot in good conscience leave them out in the cold. The very least we can do is welcome our returning veterans home—into our communities, into our arms, and into our hearts.

The Master Key
with
Dr. Peter C. Rogers
The following materials below were developed into a PowerPoint Presentation format by of Dr. Peter C. Rogers for the purposes of Education and Enlightening to assist the Student in the Path of Discovering their Inherent Divine Character and how to take Mastery of their Life. The Course is based primarily upon The Master Key System developed by Charles F. Haanel and other insights. We Hope that you find the experience highly rewarding. ~ Good Journey ~ Blessings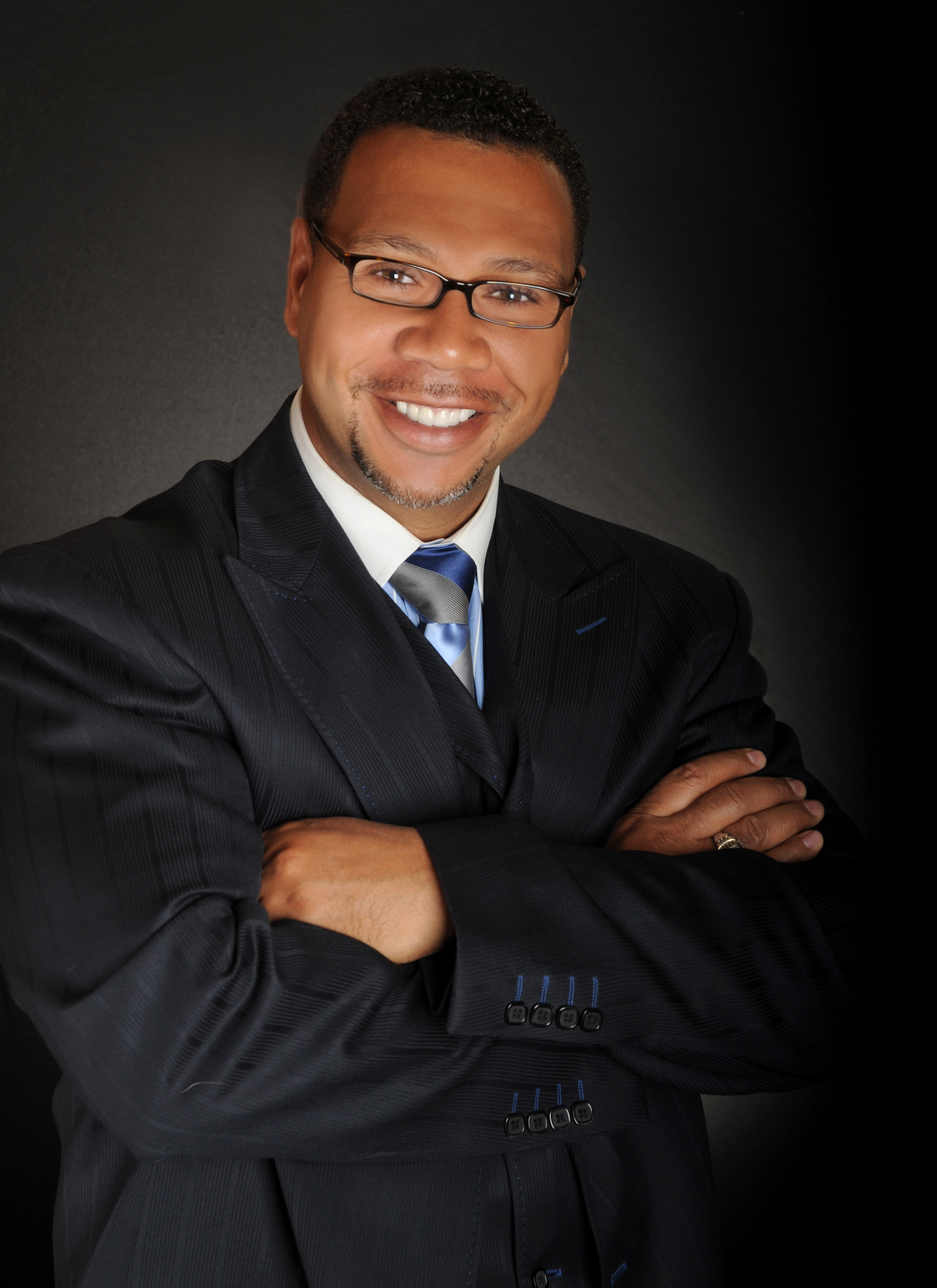 Dr. Peter C. Rogers
Peter is also a Columnist and Contributing Editor and has a regular column "The Ultimate Truth" which can be found at Inner Child Magazine. Stop by for an Insightful and Empowering read of the Words of Dr. Rogers.~ Visit Here ~

I Lovingly release this with love in hopes that it may alter the course of someone's life forever. Gratefully I let it be. And so it is. Ashe!
~ Peter C. Rogers ~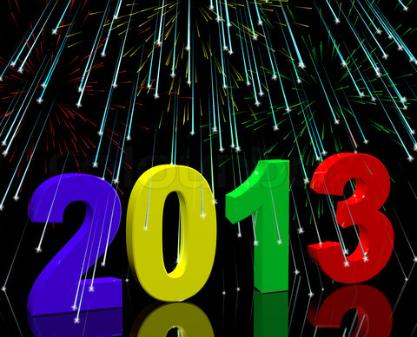 Two Thousand Thirteen
One World,
One Humanity
&
One Love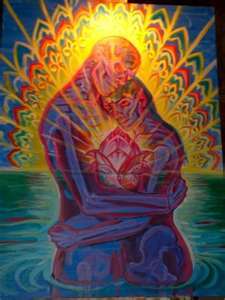 Rapidly has come December 2012 and many of us will take the opportunity to look back over the year to see what accomplishments we've made. Many others will take time to look back over the year and see all they did not accomplish however what seems to make all the difference is one's perspective.
I personally have decided to look over all that I have accomplished for the year and those goals I didn't obtain but felt I needed to achieve in January of 2012 will be placed in my "to be continued" file. Perhaps some will be in my "deleted files" depending on relevancy, importance and worthiness. I will not look at back at those ideals or goals and see them as a failure or testament to my inability to accomplish what I set out to do.
Ultimately I feel looking back and calculating what we perceive as our personal failings or shortcomings is one of the main reasons we fall into the funk of depression or low self-esteem which cripples our self –confidence and motivation to keep moving forward.

continued . . . .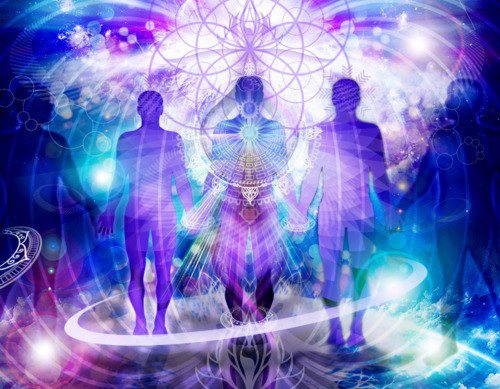 continued . . .

Forward…move forward is what I'd like to encourage each of you to do this month. Look forward to the year 2013 with exceptional courage, expectation, understanding, acceptance, patience, inspiration and motivation. Reflect on 2012 with gratitude, joy, pride and a sense of achievement…after all you have made it this far why not keep moving forward?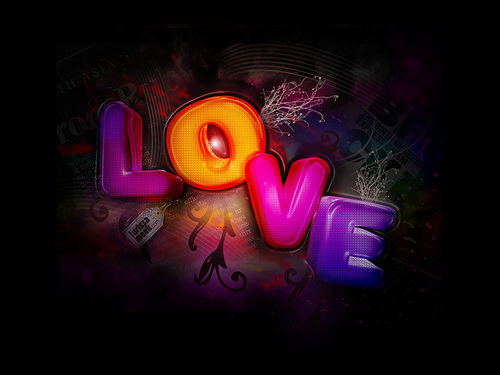 I admonish myself and each of you to move forward in 2013 with exceptional courage because Courage is the opposite of Fear. As we move into the Age of Aquarius, the age of Brotherly Love and the Omni Presence of The Creators Spirit we must set aside our fear and embrace courage. Courage is required in order to evolve and grow into the true Humanity. In our true humanity each individual acknowledges his or her own Divine Purpose they were created for and expresses the Divine Love they were sent here to experience. I know the concept seems ridiculous and the accomplishment seems unachievable but if each one of us trades our fear for courage we by default trade our fear for Love and that will make all the difference.
The expectation moving forward into 2013 is overcoming Fear with Courage. In order to reach new thresholds in our capacity to Love we must enhance our mindset to Humanitarian service on a Global scale. Our mindset must be to embrace the terms and conditions set forth by the new age of Brotherly Love throughout The Universe.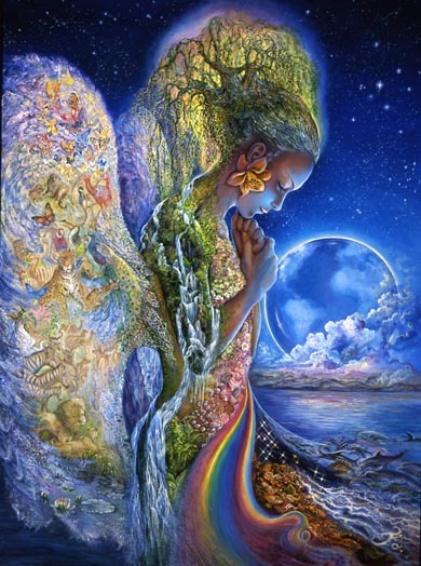 We must view the world and all those around us with a new level of understanding. Once we operate from a new level of understanding and acceptance of the fact we're more alike than not we will find new avenues to live and love in peace and harmony. We must willfully acknowledge we are Human first and our capacity to process and operate from our Divine Purpose requires patience. We also need to process the fact that anything worth having does take time but the patience required will reward us. Our reward will come once we accept the universal beauty of the Collective Consciousness of One World, One Humanity, and One Love.
Acknowledging the beauty of our Collective Consciousness of One World, One Humanity and One Love will be the inspiration and motivation we all need to create the reality of an abundant, beautiful world filled with limitless accomplishments, successes and love for the year 2013 and beyond.
Meanwhile I suggest you take a brief moment to Reflect on 2012 with no regrets. Renew, recharge and reconstitute yourself for a brisk move forward into 2013 with as much courage and love as you can muster so we can Raise the Vibration of Love throughout this beautiful Universe.
Peace, Love and Light from my heart to yours.
~Cheryl of Spirit, Love & Light
10 free thinker just bill.mp3
For more information on becoming a Sponsor or Advertising with us at Inner Child Magazine

click HERE