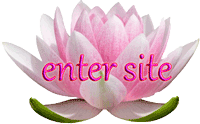 Troy Lewis
Founder ~ CEO
National Poetry Awards

Siddartha Beth Pierce is a Mother, poet, artist, teacher and humanitarian. She published her first book of poetry and art, In the Beginning and the End, on August 31, 2012 with Writing Knights Press. Her second book, I Do, was published by inner child press in November 2013. Her third book, Ripple, based on nature and growing up in the state of Virginia is expected to be released in March 2014. Currently, she is working on a book of love poems entitled Fit Me Like a Glove.

Ms. Pierce has shown her artwork internationally. Likewise, her poetry has been published internationally in India, England, Australia, New Zealand, Africa and the United States. She is included in an anthology honoring the late Nelson Mandela out of Nigeria which will be published in April 2014. Additionally, she has a poem forthcoming in the anthology World Healing, World Peace.

She has won numerous awards for her art and poetry.

Ms. Pierce received a Bachelor of Arts degree in Studio Art from George Mason University. She continued her studies at Virginia Commonwealth University, receiving her Masters Degree in Art Education with concentrations in Sculpture, Printmaking and Computer Graphics. Currently, Ms. Pierce is All but Dissertation (ABD) in a PhD. in Philosophy of Art History with majors in African and Contemporary Art from Virginia Commonwealth University located in Richmond, Virginia.

Ms. Pierce is the Director of Poetry and Secretary at The Urban Individualists Art Gallery located in the Art Works Building in Richmond, Virginia located along the historic James River.
check out our Feature on
John Lennon
check out our Feature on
His Holiness
The Dalai Lama
check out our Feature on
Rolihlahla Nelson Mandela

Gil Scott-Heron - You Could Be My Brother.mp3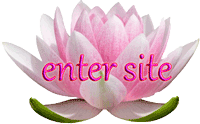 Inner Child Magazine is a wholly owned subsidiary of Inner Child Enterprises, ltd.