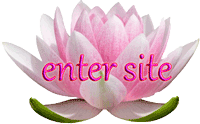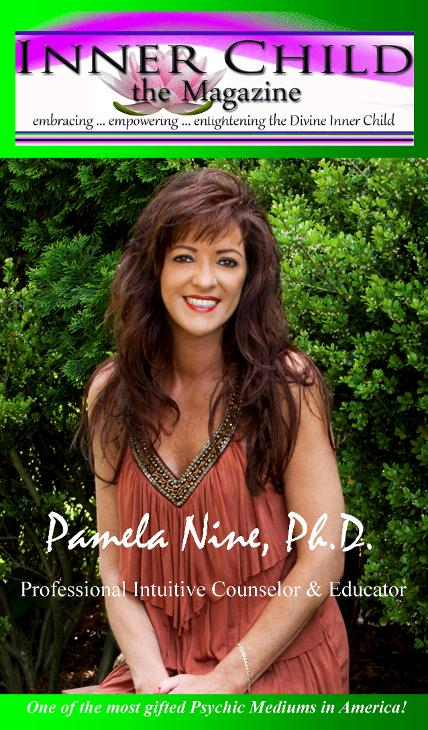 Pamela Nine is a natural-born psychic, intuitive and medium. She inherited her unique gifts from her Maternal Grandmother and several past generations thereof. Her gifts were discovered at the very young age of five. Since then, Pamela has dedicated more than thirty years to the profession of wellness, service and helping others.
Pamela is an internationally recognized professional intuitive counselor, educator, author and speaker. She is the owner of Nine Wellness International, located in Knoxville, Tennessee USA. Pamela provides service to people all over the world through her counseling, pub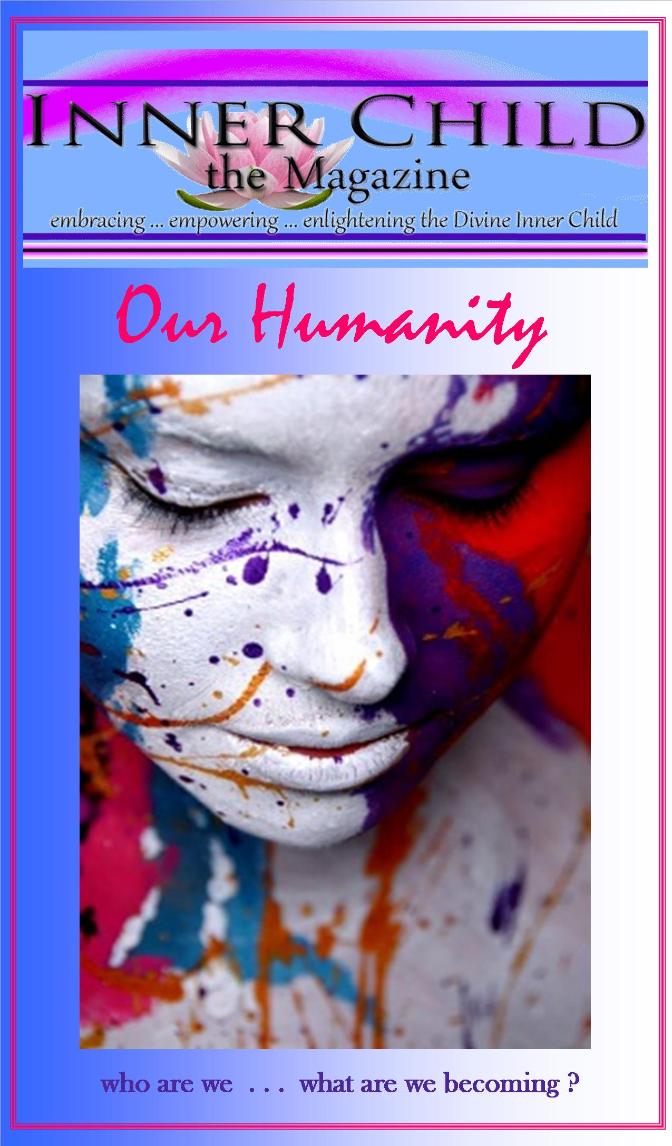 When we consider the current state of our humanity, we can not help but acknowledge the many challenges that face us as a Human Race. They come from within, and without as well. There are such things as Global Warming, Famine, Water Resources, Disease and other Natural Disasters. These are the things, perhaps we have contributed to, but have spiraled beyond our immediate control. Then there are the things we do have direct influence over that begs for the best of what we, humankind can be. Some of these challenges are War, Politics, Greed, Indifference and a plethora of other avarices and behaviours we evoke and / or act out upon each other. We cannot speak upon any of these things without mentioning the darkest of all human behaviours found in Bias; Religiously, Culturally and Geographically which includes Racism. -
Celebrating the Spirit of Fathers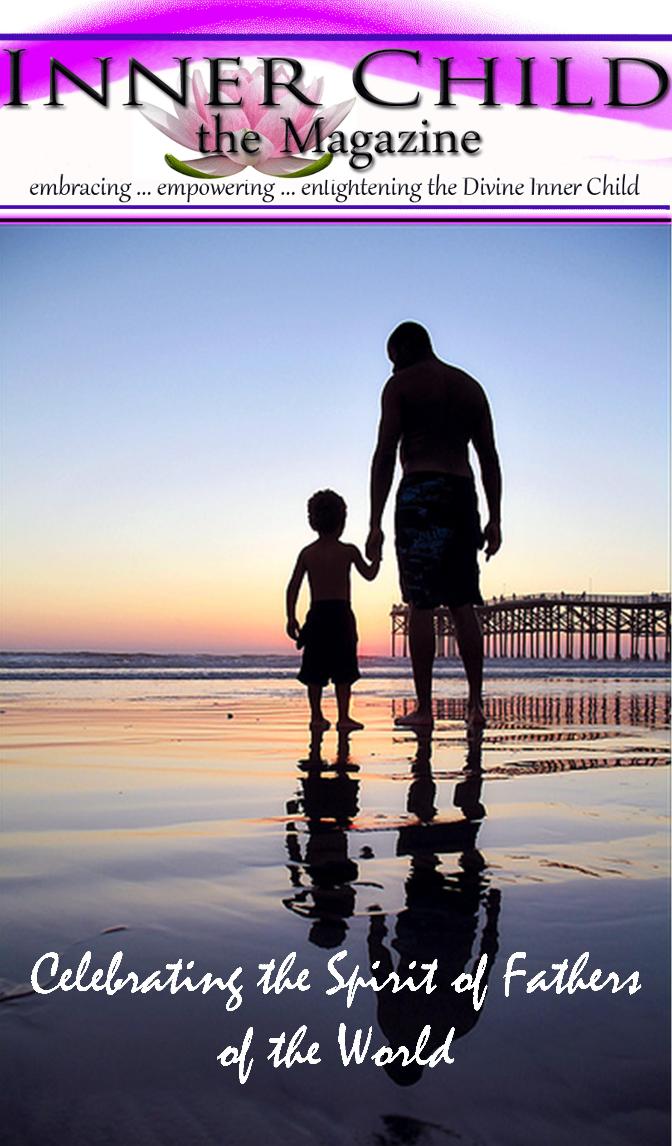 Honoring & Celebrating Fathers
Father's Day is a celebration honoring fathers and celebrating fatherhood, paternal bonds, and the influence of fathers in society. Many countries celebrate it on the third Sunday of June, though it is also celebrated widely on other days by many other countries. Father's Day was inaugurated in the United States in the early 20th century to complement Mother's Day in celebrating fatherhood and male parenting.
Every Day is Mother's Day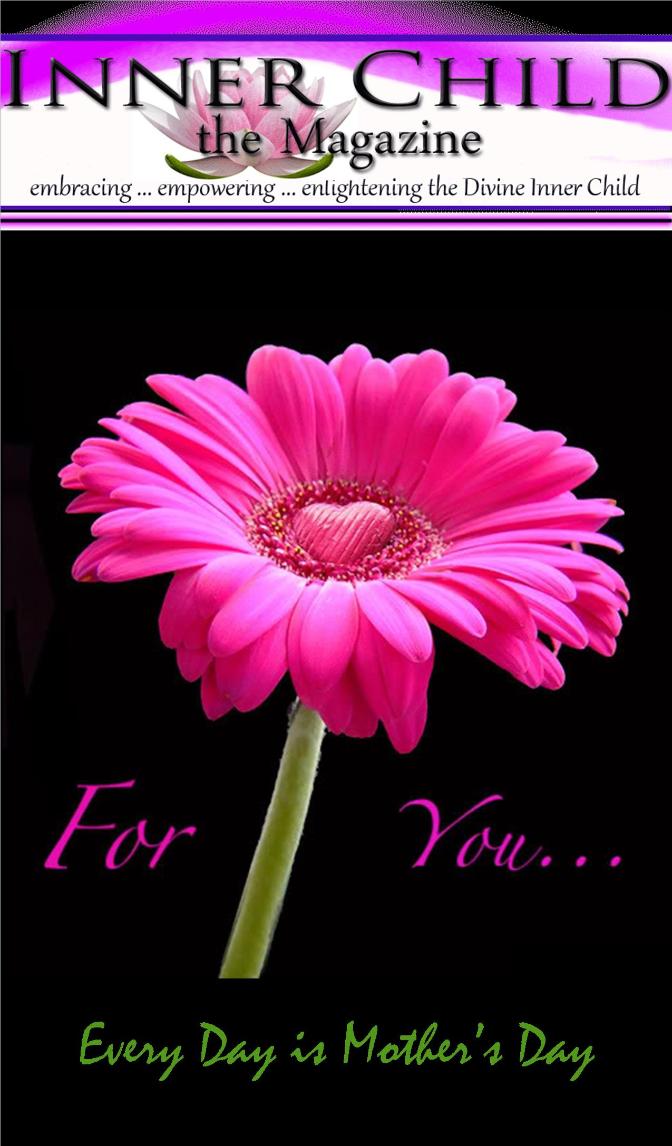 Mother's Day is a modern celebration honoring one's own mother, as well as motherhood, maternal bonds, and the influence of mothers in society. It is celebrated on various days in many parts of the world, most commonly in the months of March or May. It complements similar celebrations honoring family members, such as Father's Day and Siblings Day.
Celebrating International
Poetry Month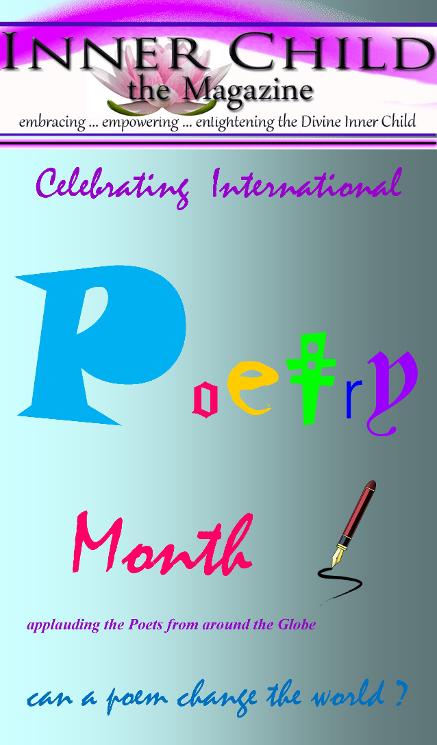 Nature of poetry
Poetry can be differentiated most of the time from prose, which is language meant to convey meaning in a more expansive and less condensed way, frequently using more complete logical or narrative structures than poetry does. This does not necessarily imply that poetry is illogical, but rather that poetry is often created from the need to escape the logical, as well as expressing feelings and other expressions in a tight, condensed manner. English Romantic poet John Keats termed this escape from logic Negative Capability. A further complication is that prose poetry combines the characteristics of poetry with the superficial appearance of prose, such as in Robert Frost's poem, "Home Burial." Other forms include narrative poetry and dramatic poetry, both of which are used to tell stories and so resemble novels and plays. However, both these forms of poetry use the specific features of verse composition to make these stories more memorable or to enhance them in some way.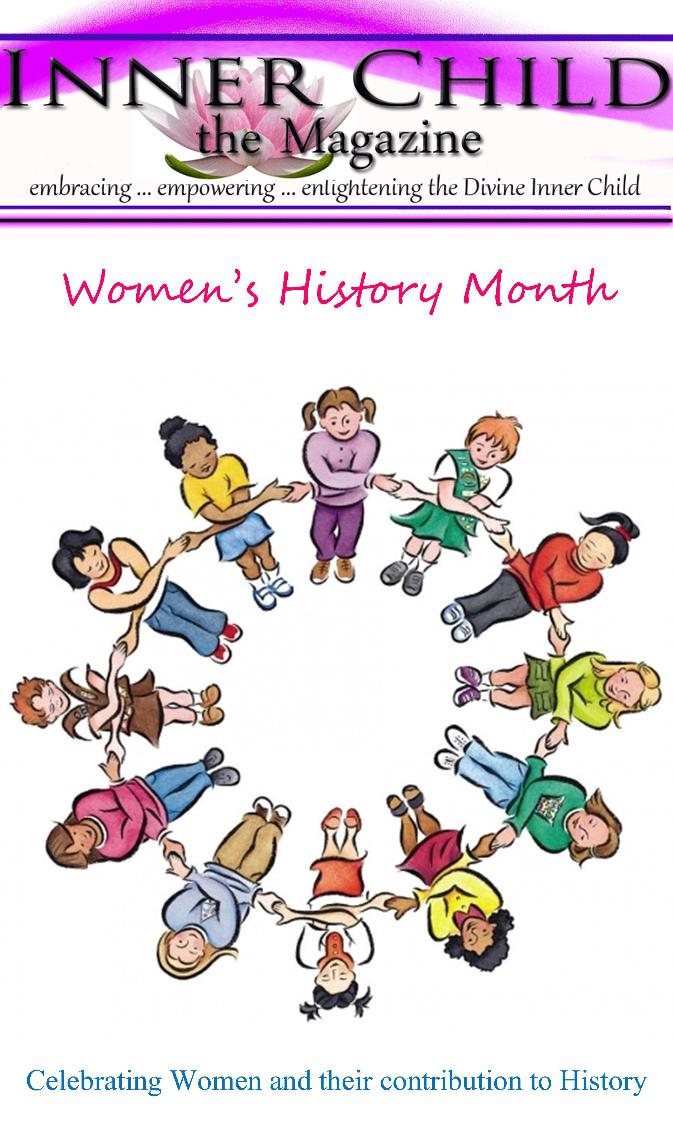 The public celebration of women's history in this country began in 1978 as "Women's History Week" in Sonoma County, California. The week including March 8, International Women's Day, was selected. In 1981, Sen. Orrin Hatch (R-Utah) and Rep. Barbara Mikulski (D-Md.) co-sponsored a joint Congressional resolution proclaiming a national Women's History Week. In 1987, Congress expanded the celebration to a month, and March was declared Women's History Month.
Before 1970, Women's history was rarely the subject of serious study. As historian Mary Beth Norton who was the Finalist, for the Pulitzer Prize in History, 1997, recalls, "only one or two scholars would have identified themselves as Women's historians, and no formal doctoral training in the subject was available anywhere in the country." Since then, however, the field has undergone a metamorphosis. Today almost every college offers Women's history courses and most major graduate programs offer doctoral degrees in the field.
Historian Mary Beth Norton, of Cornell University, specializes in early American and Women's history. Norton has written The British-Americans: The Loyalist Exiles in England, 1774-1789 (1972); Liberty's Daughters: The Revolutionary Experience of American Women, 1750-1800 (1980; 1996); and Founding Mothers & Fathers: Gendered Power and the Forming of American Society (1996), which was one of three finalists for the 1997 Pulitzer Prize in History. She has coauthored a widely used introductory college American history text, A People and a Nation, and has edited a number of anthologies on early US and Women's history.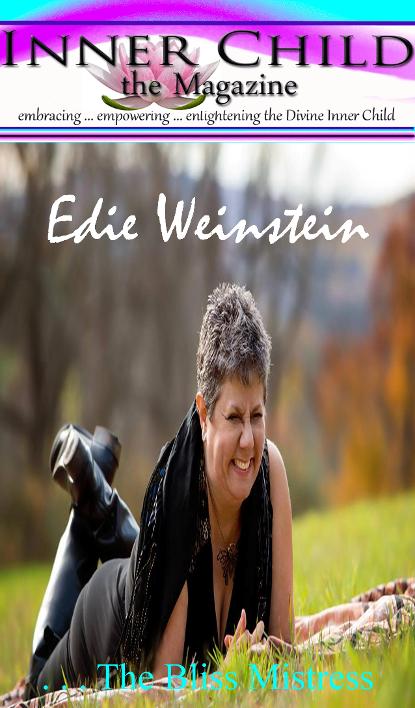 Edie Weinstein, MSW, LSW is a colorfully creative journalist, dynamic and empowering transformational speaker, radio host of It's All About Relationships on www.vividlife.me, licensed social worker, interfaith minister, Reiki master, PR Goddess and BLISS Coach. She is also the author of The Bliss Mistress Guide To Transforming The Ordinary Into The Extraordinary. Edie is overjoyed to be a regular columnist for Inner Child Magazine- Vitamin B for Bliss through which she offers mental meanderings and from the heart insights. www.liveinjoy.org -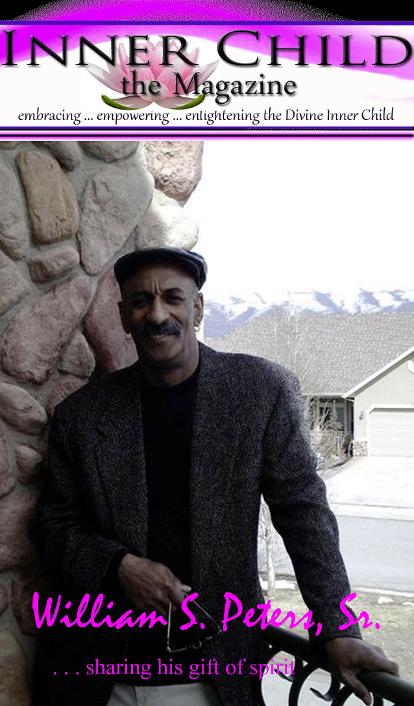 Bill is an avid Writer / Poet who has been committed to this path since 1966. He currently has to his credit over 30 Published Books as well as a myriad of Newspaper and Magazine Articles. Bill supports the venue of Creative Expression regardless of form and supports the progression of Humanity and Love of each other.
Bill currently serves as the CEO of Inner Child Enterprises, ltd., Managing Director of Inner Child Press, Executive Producer of Inner Child Radio and Executive Editor of Inner Child Magazine.
For more of Bill, visit his personal web Site at :
for Inner Child . . .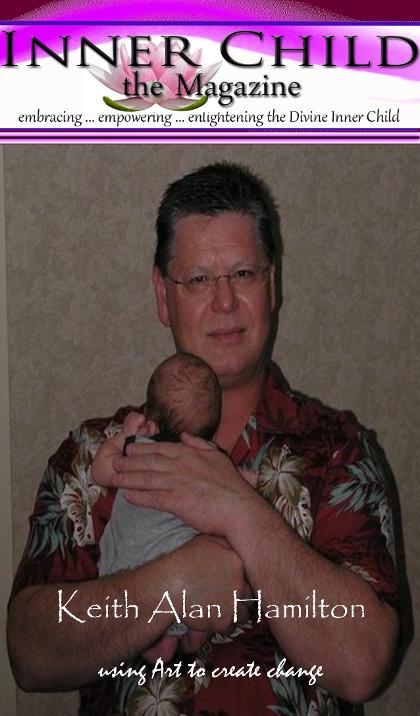 ~Keith Alan Hamilton~ is an Author who writes a spiritually philosophical blend of poetry and prose that's often further pictorialized with his Smartphone photography. Keith is the online publisher/editor of three blogs which includes The Hamilton Gallery ~ Online.com Blog, the Keith Alan Hamilton.com Blog and the NatureIQ.com Blog. Keith is also a professional Information Investigator.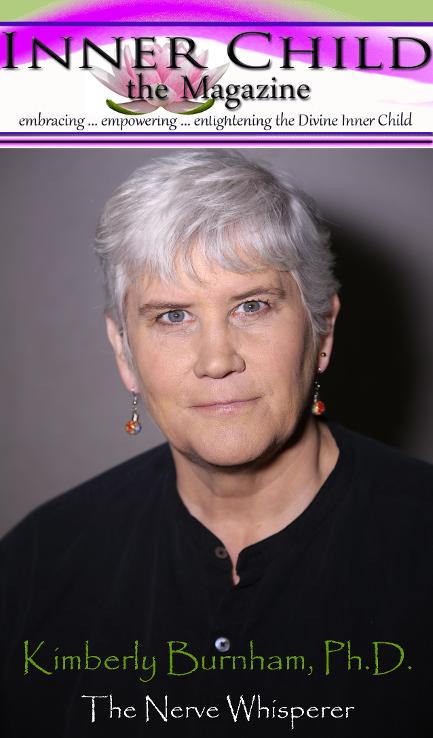 A published author, Kimberly Burnham, PhD (Integrative Medicine) is an alternative medicine specialist focused on supporting people with Parkinson's disease, Huntington's ataxia, cerebral palsy, seizure disorders, macular degeneration and other brain related issues. Her book, Parkinson's Alternatives is widely available. September, 2014, she presented on alternative medicine approaches to back and hip pain in Parkinson's disease at the Spokane Pain Conference. Kimberly is considered a world authority on Parkinson's disease treatments from the field of Complementary and Alternative Medicine. She offers natural approaches to eliminate Parkinson's and nervous system symptoms. Her publications empower both people with brain disorders and those who love and care about them.
Kimberly is also a poet and contributes monthly to a book series by Inner Child Press entitled, The Year of The Poet from the Poetry Posse. In 2013 Kimberly bicycled over 3000 miles from Seattle to Washington, DC on the Hazon Cross USA bicycle ride in support of sustainable agriculture and food justice. She is currently working on a book of poetry about the adventure, The Journey Home, which will be published with the Creating Calm Network Publishing Group. An active social media expert, she is happy to connect on LinkedIn and elsewhere. She lives in Spokane, Washington.
With her partner, Elizabeth W. Goldstein and Ann White, Kimberly is editing an anthology published Fall, 2014: Music, Carrier of Intention in 49 Jewish Prayers. Her essay focuses on her connection to the land and the natural environment. It looks at the song Adamah v'Shamayim (earth and sky).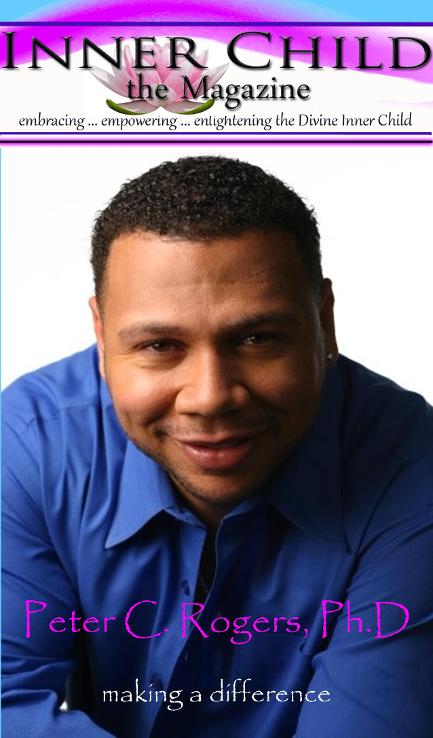 Personal Thoughts
Life has been very rewarding for me. I have always embraced the teachings of life in whatever form they are presented. In some cases life has bestowed great prizes upon me, while in others I've had to pay great spiritual prices. I often have difficulty determining which of these have better served me. I agree wholeheartedly with being the "sum total of all my life experiences" because each experience has shaped me into a more useful and divine instrument to others. I've discovered that my purpose is to serve humanity. All my seemingly difficult lessons have fashioned me into a unique vessel in which to carry others to the shores of their truth. But as the saying goes, I can only lead you to the well, I cannot make you drink. Only thirst can do that. I know my thirst for truth cannot be satiated by another's indulgence. Only I can quench my thirst for knowledge and I quench that thirst by seeking my truth. And I have continued to do just that for the past twenty plus years. Today, as a Life Coach, I help others find their own truth by helping them overcome debilitating fear, limiting thought patterns, and faulty programming. Through my experience, and continued enlightenment, I'm better able to inspire and motivate others to discover their own passion and to pursue their inner greatness through the practice of spiritual disciplines. I expound on these disciplines in my latest book 100 Disciplines to Higher Consciousness: A Conclusive Synopsis on Spiritual Principles which is currently in post-production.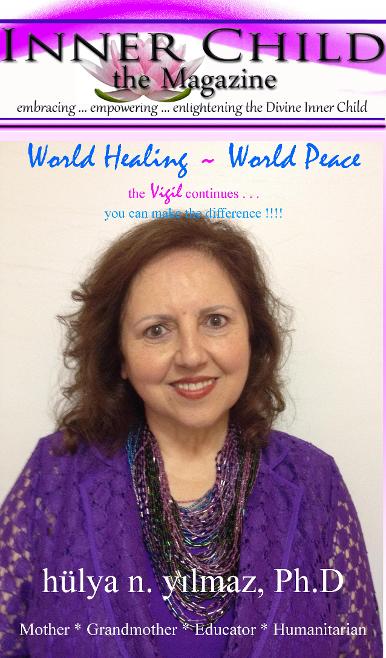 While in middle school, hülya n. yılmaz had already caught the passion for creative writing – if not a few years before. From her early efforts to be a writer, only a modest number of entries came about: a few poems and a short story appeared in Resimli Roman (in English, An Illustrious Novel), a popular magazine of a considerable lifespan. The hope box of her mother, however, had much more to say when her written work was considered, including her extensive (unpublished) reviews and critiques of classical music performances by the Cumhurbaşkanlığı Senfoni Orkestrası, the Presidential Symphony Orchestra, key theatrical plays in the area and foreign films. Her first love and she had inspired one another for this hobby as their routine pass-time activity and were exchanging their notebooks with analytical criticism in mind. Unfortunately, at a later stage in her life, she would destroy all these writings in a rash decision when their parents' home was about to welcome her father's new wife – whom she began to adore as soon as she met her and continues to this day to love and respect her strongly.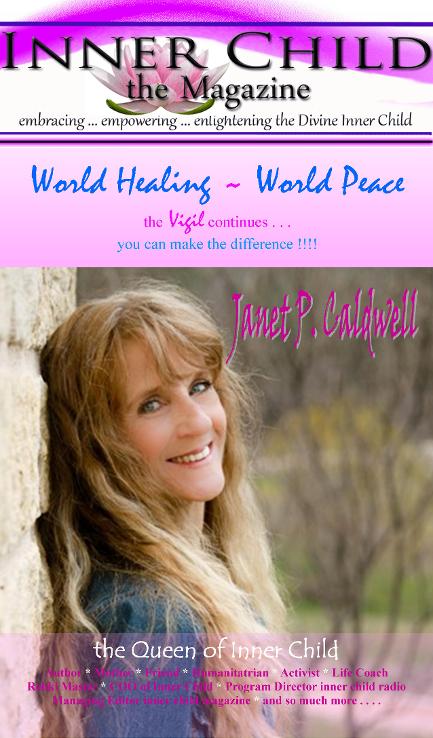 Janet wrote her first poems and short stories in an old diary where she noted her daily thoughts. She wrote whether suffering, joyful or hoping for peace in the world. She started this process at the tender age of Eight. This was long before journaling was in vogue.
Along with her thoughts, poetry and stories, she drew what she refers to as Hippie flowers. Janet still to this day embraces the Sixties and Seventies flower power symbol, of peace and love, which are a very important part of her consciousness.
Janet wrote her first book, in those unassuming diaries, never to be seen by the light of day due to an unfortunate house fire. This did not deter her drive. She then opted for a new batch of composition journals and filled everyone. In the early nineteen-eighties, Janet held a byline in a small newspaper in Denton, Texas while working full time, being a Mother and attending Night School.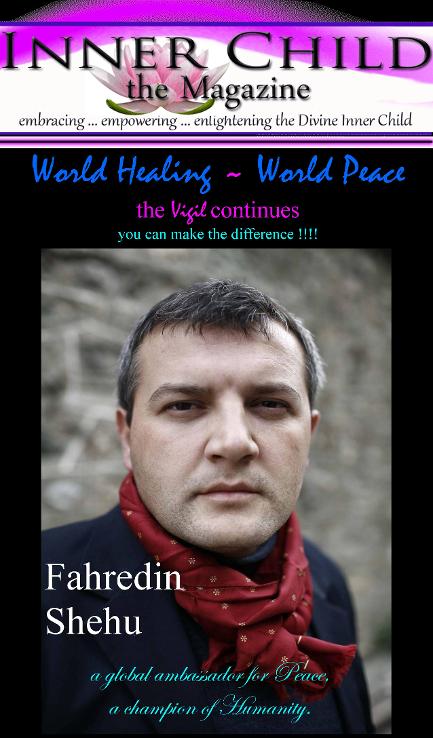 Born in Rahovec, South East of Kosova, in 1972. graduated at Prishtina University, Oriental Studies.
Actively works on Calligraphy discovering new mediums and techniques for this specific for of plastic art.
Certified expert in Andragogy/ Capacity Building, Training delivery, Coaching and Mentoring, Facilitating etc.
In last ten years he operated as Independent Scientific Researcher in the field of World Spiritual Heritage and Sacral Esthetics.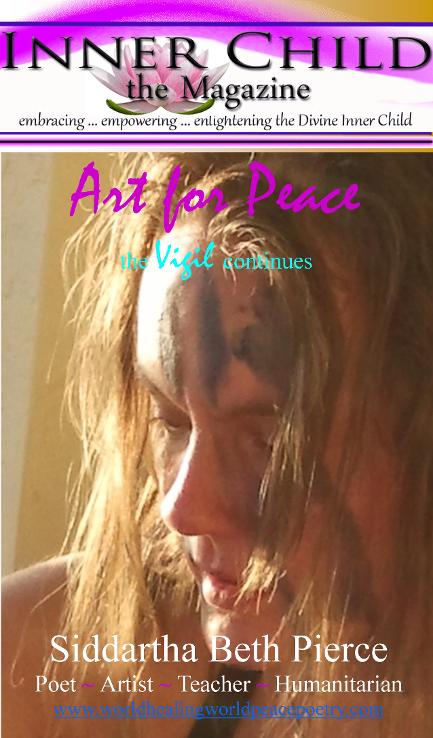 Siddartha Beth Pierce is a Mother, poet, artist, teacher and humanitarian. She published her first book of poetry and art, In the Beginning and the End, on August 31, 2012 with Writing Knights Press. Her second book, I Do, was published by inner child press in November 2013. Her third book, Ripple, based on nature and growing up in the state of Virginia is expected to be released in March 2014. Currently, she is working on a book of love poems entitled Fit Me Like a Glove.
Ms. Pierce has shown her artwork internationally. Likewise, her poetry has been published internationally in India, England, Australia, New Zealand, Africa and the United States. She is included in an anthology honoring the late Nelson Mandela out of Nigeria which will be published in April 2014. Additionally, she has a poem forthcoming in the anthology World Healing, World Peace.
She has won numerous awards for her art and poetry.
Ms. Pierce received a Bachelor of Arts degree in Studio Art from George Mason University. She continued her studies at Virginia Commonwealth University, receiving her Masters Degree in Art Education with concentrations in Sculpture, Printmaking and Computer Graphics. Currently, Ms. Pierce is All but Dissertation (ABD) in a PhD. in Philosophy of Art History with majors in African and Contemporary Art from Virginia Commonwealth University located in Richmond, Virginia.
Ms. Pierce is the Director of Poetry and Secretary at The Urban Individualists Art Gallery located in the Art Works Building in Richmond, Virginia located along the historic James River.
check out our Feature on
John Lennon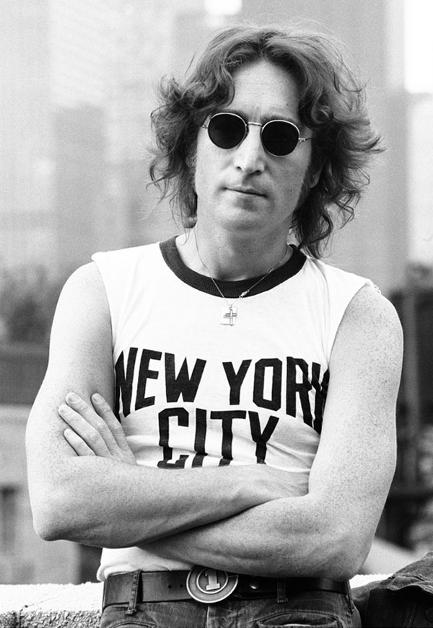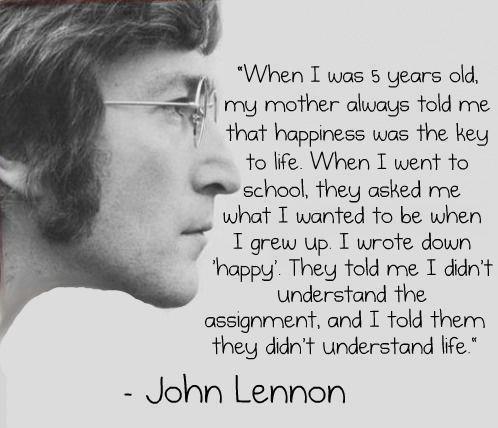 check out our Feature on
His Holiness
The Dalai Lama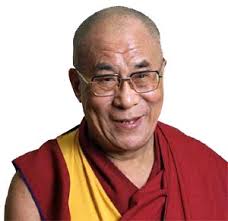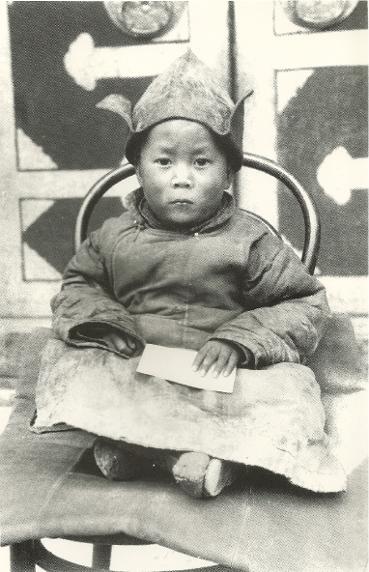 check out our Feature on
Rolihlahla Nelson Mandela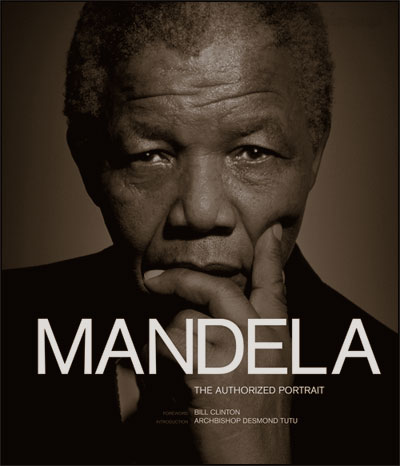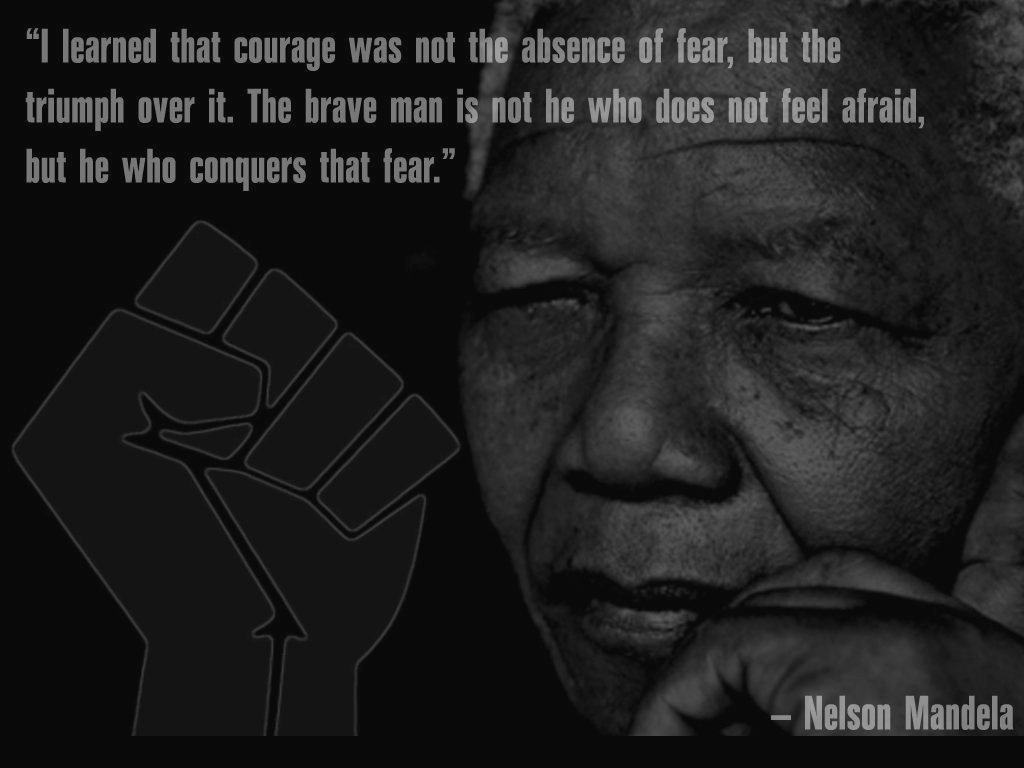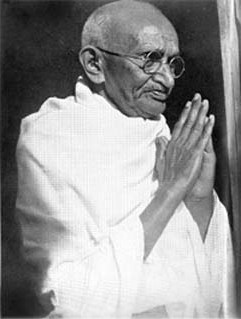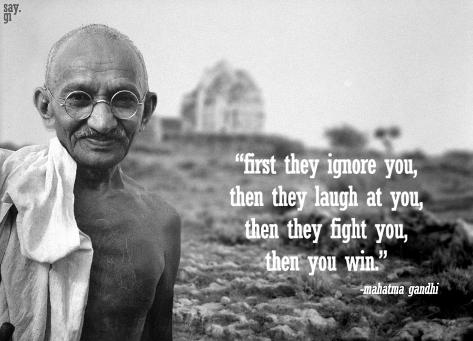 Gil Scott-Heron - You Could Be My Brother.mp3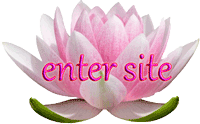 Inner Child Magazine is a wholly owned subsidiary of Inner Child Enterprises, ltd.