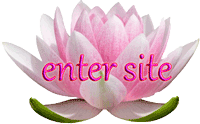 | | |
| --- | --- |
| | While in middle school, hülya n. yılmaz had already caught the passion for creative writing – if not a few years before. From her early efforts to be a writer, only a modest number of entries came about: a few poems and a short story appeared in Resimli Roman (in English, An Illustrious Novel), a popular magazine of a considerable lifespan. The hope box of her mother, however, had much more to say when her written work was considered, including her extensive (unpublished) reviews and critiques of classical music performances by the Cumhurbaşkanlığı Senfoni Orkestrası, the Presidential Symphony Orchestra, key theatrical plays in the area and foreign films. Her first love and she had inspired one another for this hobby as their routine pass-time activity and were exchanging their notebooks with analytical criticism in mind. Unfortunately, at a later stage in her life, she would destroy all these writings in a rash decision when their parents' home was about to welcome her father's new wife – whom she began to adore as soon as she met her and continues to this day to love and respect her strongly. |
Janet wrote her first poems and short stories in an old diary where she noted her daily thoughts. She wrote whether suffering, joyful or hoping for peace in the world. She started this process at the tender age of Eight. This was long before journaling was in vogue.

Along with her thoughts, poetry and stories, she drew what she refers to as Hippie flowers. Janet still to this day embraces the Sixties and Seventies flower power symbol, of peace and love, which are a very important part of her consciousness.

Janet wrote her first book, in those unassuming diaries, never to be seen by the light of day due to an unfortunate house fire. This did not deter her drive. She then opted for a new batch of composition journals and filled everyone. In the early nineteen-eighties, Janet held a byline in a small newspaper in Denton, Texas while working full time, being a Mother and attending Night School.
Born in Rahovec, South East of Kosova, in 1972. graduated at Prishtina University, Oriental Studies.

Actively works on Calligraphy discovering new mediums and techniques for this specific for of plastic art.

Certified expert in Andragogy/ Capacity Building, Training delivery, Coaching and Mentoring, Facilitating etc.

In last ten years he operated as Independent Scientific Researcher in the field of World Spiritual Heritage and Sacral Esthetics.
Siddartha Beth Pierce is a Mother, poet, artist, teacher and humanitarian. She published her first book of poetry and art, In the Beginning and the End, on August 31, 2012 with Writing Knights Press. Her second book, I Do, was published by inner child press in November 2013. Her third book, Ripple, based on nature and growing up in the state of Virginia is expected to be released in March 2014. Currently, she is working on a book of love poems entitled Fit Me Like a Glove.

Ms. Pierce has shown her artwork internationally. Likewise, her poetry has been published internationally in India, England, Australia, New Zealand, Africa and the United States. She is included in an anthology honoring the late Nelson Mandela out of Nigeria which will be published in April 2014. Additionally, she has a poem forthcoming in the anthology World Healing, World Peace.

She has won numerous awards for her art and poetry.

Ms. Pierce received a Bachelor of Arts degree in Studio Art from George Mason University. She continued her studies at Virginia Commonwealth University, receiving her Masters Degree in Art Education with concentrations in Sculpture, Printmaking and Computer Graphics. Currently, Ms. Pierce is All but Dissertation (ABD) in a PhD. in Philosophy of Art History with majors in African and Contemporary Art from Virginia Commonwealth University located in Richmond, Virginia.

Ms. Pierce is the Director of Poetry and Secretary at The Urban Individualists Art Gallery located in the Art Works Building in Richmond, Virginia located along the historic James River.
check out our Feature on
John Lennon
check out our Feature on
His Holiness
The Dalai Lama
check out our Feature on
Rolihlahla Nelson Mandela

Gil Scott-Heron - You Could Be My Brother.mp3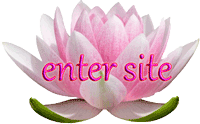 Inner Child Magazine is a wholly owned subsidiary of Inner Child Enterprises, ltd.