P
o
e
t
r
y
with
L
aura
S
ue
.
.
.
LauraSue Gutierrez

LauraSue is a Mother, Award Winning Poet and Artist who was born in Suburbia New York and now resides in Pennsylvania. She has been writing Poetry since the early age of nine. Over the years of her life she has developed not only a great love for Poetry, but also a great respect for the expressions of other Poets.

LauraSue Poems have been published globally in several anthologies dating back to the 90's. Her New Poetry Book Spilled Feelings is available at Fine Book Stores everywhere.


Oh . . . and by the way . . . my favorite color is Purple . . .

Thank You

LauraSue

Dreamers, yes we are, whether we are willing to admit it or not. William S. Peters, Sr. has captured the heart of every little girl that still resides within every grown woman. As young ladies growing up we were fed ideas of the "perfect" woman and how we should strive to be her. We were convinced to forget about prince charming and told to find Mr. Practical Provider. Then life hit us in the gut and stole our breath and dreams away; and we believed the lies we were told. But he is out there waiting for us, understanding the reality that life may have roughed us up some. Prince Charming does exist and he is waiting with an open mind, an open heart, and open arms. Believe again! Embrace your dreams once again and believe that fairy tales do indeed come true!

they do come true

yes she had a dream

his intent was not to deflower her

for he realized

in the sight of the world

her virginity

had long been lost

her countenance was soiled

by the doctrines and beliefs

she had embraced

and adopted

as her truth

she had accepted the definitions

of her boundaries

as told to her by her Mother,

Father,

Siblings, Friends and Associates,

and it never crossed her mind

that there were alternatives

of her own choosing

damn, she could even create them

no, he could no consider such a thing

for the thing to be considered

did not exist . . .

but what did exist

in some realm of possibility

was the certainty

that he could reseed

her lovely garden of potentiality

and that was his quest

her best was yet

to be discovered

and his holy test

was to uncover

her light

that of her own

so that the seeds to be sown

in her virginistic soils

this would soon become known

to the world

as her became the progenitor

to herald in change

amongst her selective perspectives

he had a plan

he wanted to see her Soul smile

a mile wide

and farther

as he furthered

his intent

yes, they would journey

beyond the definitions

beyond the fences

without

a defense

of the way things appear

he would teach her

to let go her fears

and to get her

'right minded' thinking

back in gear

as it was when they were children

this seemed like

so long ago

when we sang this song

of freedom . . .

but it was just yesterday

when one considers

that which is eternal

nay, he would not deflower her

but he would remove

all the thorns

from the roses of her beliefs

that she may find the relief

life offers

to those who dream

of Prince Charmings

and other fairy tales

can you smell the dream ?

they do come true

Written by: william s. peters, sr. (c) 29 October 2013

https://www.facebook.com/billisthe1

a note from LauraSue . . .

"You see, I am a poet, and not quite right in the head, darling. It's only that."

~Edna St. Vincent Millay

A poet is a special sort of creature. Over flowing with literary knowledge, worldly knowledge, and well versed in affairs of the heart. To those who know us intimately we may seem to be bordering on intellectual madness and for those who just casually pass us by, we may seem interestingly eccentric. But the truth is no one knows what a poet knows. The way we view our surroundings, the way we feel, and the way words whisper constantly in our heads is virtually inexplicable. When we were children we may have dreamt of being astronauts or ballerinas but in our maturing years we could dream of nothing but living the life of a writer. Yes, being poets, we might be on the verge of insanity but once we divulge our secret knowledge to the world we inform minds and open thoughts. I could dream of being nothing else. Embrace your inner poet and the madness that accompanies it, for we are the dreamers of the world.




LauraSue

This poem by Stuart Marshall describes the inner chanting of a poets mind. Thoughts that swirl around and beg to be put to paper. This is a supreme example of how the poet views the world and refuses to succumb to the mad monotony of a "normal" life. For a poet there is no such thing as "normal". Our outlook is distorted until it becomes plainly clear that we are the ones that must awaken the sleeping masses to the truth of life. We MUST write or else we would truly go insane. We are the ones who dare to reveal ourselves when most people hide their inner most secret thoughts for fear that the world may view them differently because they have spoken of dreams and truth. We write our lives.

I Write My Life

I write my life in better in worse

in curse the chant the same

the words an evil tongue

understood only by those who value

jealousy and hate who debate ways

and ways to drive others to negative ends

so their ends won't singe and burn from

non-existent existence

their world empty, filled only with the

air of lonely pursuits tightly woven

into the gloomiest of cloth

to be worn till the end of days

dark with a sheath that shews clearly

their shame

I write my life in poetry and verse

a hearse, a nurse at bedside

caring ills with the pills of word

letters arranging and rearranging

settling down after a spasm or two

calming after a page, the line that bends

nearly breaking in two, flexing just in time

for the internal rhyme that soothes to a smile

and a blinking away of tears

I write my life

the life I've come to have

after a life, a soul no goal

then a turn and a turn and another turn

and a burn that opens the eyes at once

and changes what's there that must be changed

and soon and now and the way it is

torn and twisted...shaken...mistaken

for someone and someone else's

but I know of no one else

that I've become and choose to be

no other else but me

they try to change what cannot be

changed and fail and try and fail again

then organize and plan once more

try to land flat on the floor

I write my life

and they write theirs

no brutal lines but constant fines

a dull shine they look upon as gold

a goal not worth the price

and twice and more they try, they try

to a futile cry both by and by

and why, the question still the same

they will not say because the shame

they will not pray away the shame

and so it stays...

and so I write...

Written by: stuartirvingmarshall (c) 2013

https://www.facebook.com/simpoet

Stuart Marshall is one of our Top 10 entrants in Janet P. Caldwell's Essay Contest underwritten by Inner Child Press.

As poets we hold our thoughts sacred. We will expose our deepest thoughts so as to open the eyes of the blind ones but do not covet our words. Christena (Antonia Valaire) Williams writes a superb poem here defending the originality of our words. You may enjoy and identify with our expressions but please do not offend us by taking words that are not yours because you find them beautifully spoken. We have big hearts and are willing to share our feelings with you but please give credit where credit is deserved, do not hijack our words and make it seem as though this was your original thought. We, as poets, have been endowed with a gift and wish to share that gift with others, please respect our talents.

Don't copy and paste

Don't copy my writes but be inspired by them

Let your fingers do the pasting of your mind's thought

It's beautiful to see a part of me everywhere I turn

Pages of poems

But it's not my signature

Presumable it would seems as a stolen property

So don't copy and paste unless it's your originality

I am a black lioness representing my nationality

In poetry I display my loyalty

I stay focus and conscious and I don't condone illegality

My writings are the manifestations of my spirituality

And out of Jah The almighty my creativity is shown

My intentions are not just to be known

But To inspire and fulfill my destiny

That is prophecy by the sages and prophets before I.

Written by: Christena Antonia Valaire Williams, (c) 6/05/13

https://www.facebook.com/worldclasspoet

I am a poet who writes directly from my life experience and I have plenty of material. But I always try to end on a positive note. I have been through hell and back, and I have the scars to prove it. However, one day I made the choice to re-awaken my inner-child, to throw away the lies I had been told, and to find my own way in life. I shook of the nightmares and reclaimed my dreams. I am living proof that you can be a survivor. We all have our stories to tell, we all have baggage, and tragedies but that is not the end. There is a little child inside that wants us to come back, to remember our dreams, and to look clearly once again upon the world. We are the authors of our destiny and our story is still waiting to be written. Release the shame, look into the mirror, and smile that beautiful smile that the world is longing to see.

New Day Dawning

I mourn for a childhood lost.

I mourn for my stolen innocence.

Growing up in such a way

Clouded my judgment, made me jaded

And led to a series of poor choices.

I poured my pain into the bottom of every

empty bottle.

I erased each memory with little pills.

Living the ideal life of ultimate party girl.

I ended up becoming the very thing I was

running from.

Looking in the mirror

I despised the girl I saw there.

I could no longer face myself.

That is the day I awoke from my nightmare.

I emptied the bottles

I flushed the pills

I gathered my inner-child in my arms

And began a new life.

The shadows still attempt to overcome me

Tugging at the edges of my mind

But I have learned how to defeat them.

They no longer consume me.

I have reclaimed my dignity.

I have walked through the rubble of my broken life

And walked into a glorious sunrise

of a brand new world

For once, when I look in the mirror

I can actually see me looking back at me

And I smile.

Written by: LauraSue Gutierrez-Simmons. (c) 10/14/13

http://laurasue-g.blogspot.com/

http://www.worldhealingworldpeacepoetry.com/the-top-3-celebrants.php
get the 2012 Editions HERE
for just
$ 11.00
each or buy both for just
$20.00

get the 2 Book Set for just
$ 20.00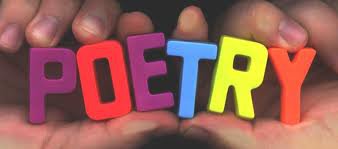 The Valentine's Day Anthology
The Valentine's Day Anthology

Poetry, Prose, Prayer & Stories

AMAZON
$15.00
ICP Discount
$9.00
Healing Through Words

Poetry, Prose, Prayer & Stories
ICP Discount
$13.00

Hot

Summer

Nights

now available

$13.00

exclusively at

Inner Child Press

Publishing Services
Now

Available





Buy 2

Get 1 Free


Exclusively at


Inner Child Press




History !!!
The Winners

World Healing

World Peace

Poetry Contest

~2012~